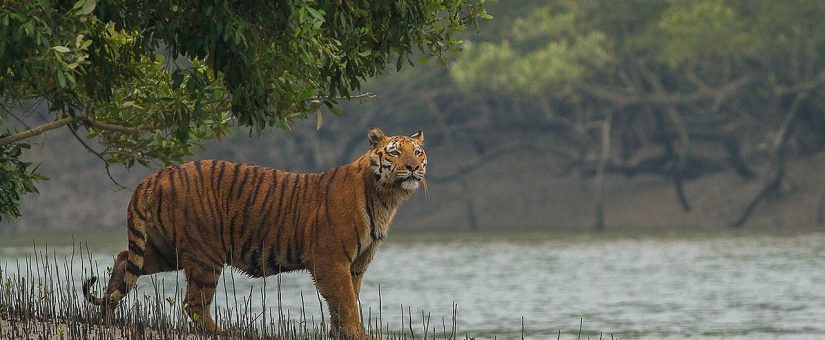 Posted by Marina Richardson
On September 14, 2020
Cautious optimism for the mighty Indian Sundarbans mangrove forest
By Dr Michael Sievers and Dr Mahua Roy Chowdhury
Despite historic clearing and an Endangered status, there are positive signs when it comes to one of the largest mangrove ecosystems in the world.
The Indian Sundarbans form part of one of the world's largest mangrove forests. It supports unique biodiversity and the livelihoods of millions of people. But like many mangrove forests around the world, the Sundarbans is at risk from a range of threats. Assessing these threats using a standardised framework can guide management and bolster support for conservation action.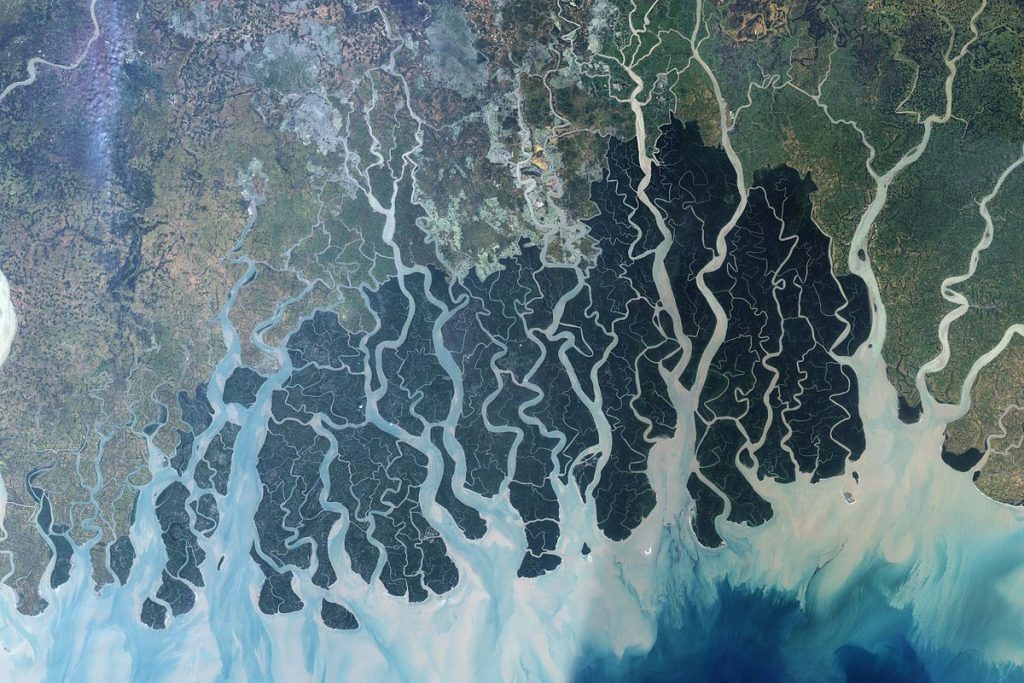 The Sundarbans mangrove forest as seen from space covers approximately 140,000 hectares and is shared between India (~40%) and Bangladesh (~60%). Photo credit: NASA
Our new study, our team of international researchers from India, Australia, Singapore and the UK evaluated the Indian Sundarbans. We used the world-standard International Union for the Conservation of Nature (IUCN) Red List of Ecosystems (RLE) framework.
We found that mangrove clearing as far back as at least the 1800s and diminishing fish populations meant the ecosystem met the criteria for an Endangered status. The Royal Bengal Tiger has also declined substantially in numbers from historic estimates. However, mangrove extent has since stabilised, tiger numbers are slowly increasing, and analysis of mangrove condition highlights that only a small proportion of the forest is classified as degraded.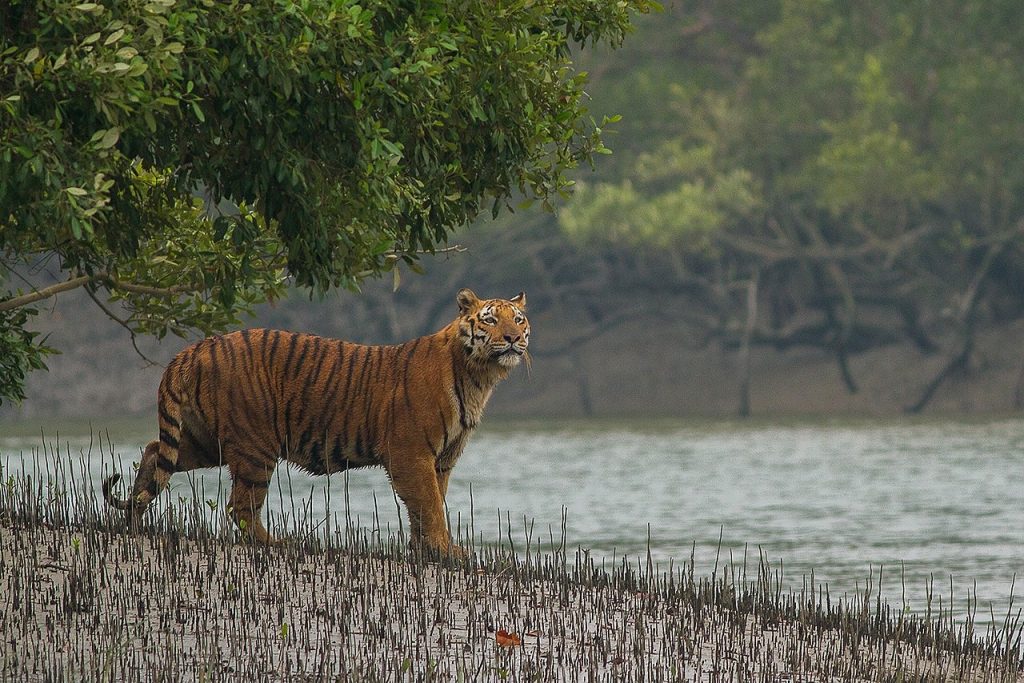 The Indian Sundarbans mangrove forest is home to the world's only species of tiger that lives in mangroves, the Royal Bengal Tiger. Photo credit: Soumyajit Nandy.
Despite these positive signs, several threats remain. Impacts from hydrological modifications and salinity alterations, from climate change and sea level rise, and from coastal erosion and reduced sediment supply all need to be properly monitored and managed where possible. Funding and capacity issues have been highlighted as key barriers to achieve these and other goals. Programmes such as the Sundarbans Biological Observatory Time Series and novel techniques to rapidly assess the ecosystem are pivotal.
Ultimately, protection and effective management of the Indian Sundarbans is essential if our optimism is to come to fruition.
News about the paper
Our study appeared in the journal Biological Conservation and you can read more in the Hindustan Times.
https://india.mongabay.com/2020/09/sundarbans-endangered-as-per-iucns-red-list-of-ecosystems-framework-cautious-optimism-advised/
https://www.hindustantimes.com/india-news/bengal-s-sunderbans-billed-endangered-ecosystem-mangroves-show-signs-of-climate-resilience/story-sixh1ndTydSFSbP3WLhSxM.html
https://latesttalks.in/bengals-sunderbans-billed-endangered-ecosystem-mangroves-show-signs-of-climate-resilience-india-news/