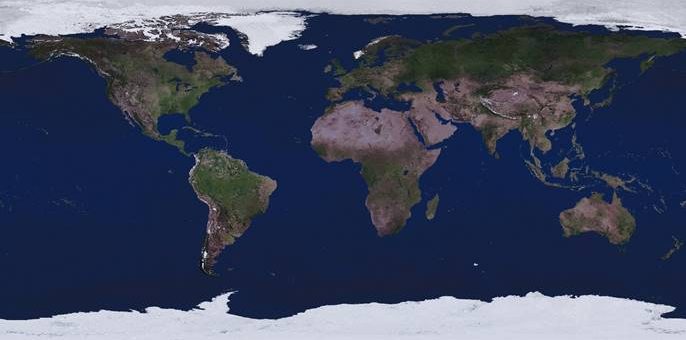 Posted by Ellen Ditria
On May 27, 2020
By Dr Michael Sievers and Dr Christina Buelow, Global Wetlands Project
We are entering a remarkable era of both technological advancement and open data access, stimulating global scale analyses on mangrove ecosystems.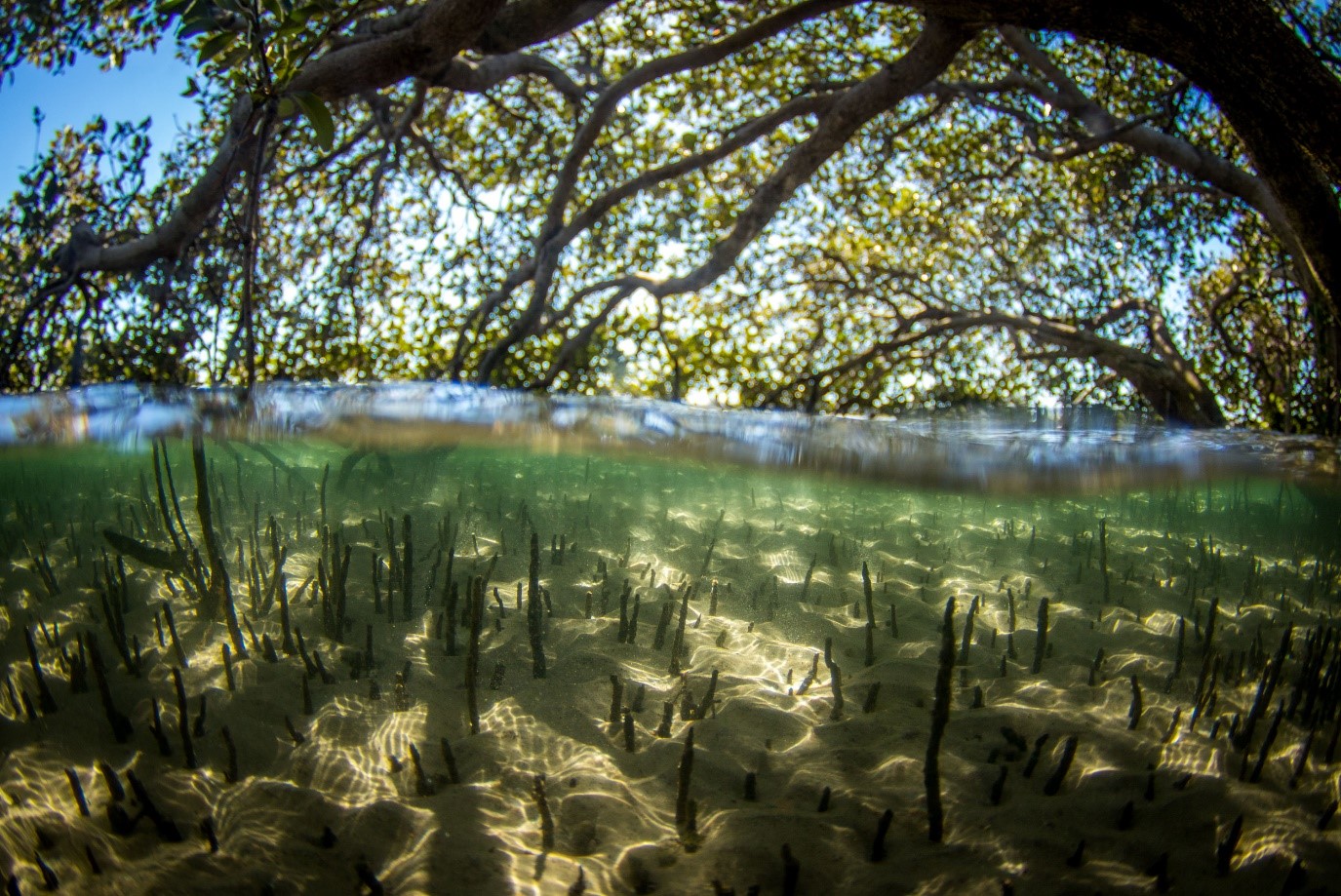 Mangrove trees and roots provide critical habitat for wildlife and benefits to humans. Photo credit: Tom Rayner
Mangrove forests occur throughout the world; from Melbourne, Australia, to California, USA, and most places in between. These ecosystems support unique biodiversity, protect coastlines from storms, store huge amounts of carbon, and provide habitats that support the fishing industry.
However, significant losses of mangroves since the industrial revolution have had substantial consequences for the environment, climate, and humanity. In order to guide mangrove conservation and restoration to reverse these trends, we need accurate data on how mangrove ecosystems are changing.
Thankfully, scientific and technological advances over the last few decades have led to accurate and comprehensive global datasets on mangroves that can support evaluation of ecosystem services and stimulate greater conservation and rehabilitation efforts. Harnessing big data acquired via satellite remote sensing has allowed unprecedented accuracy in estimates of mangrove loss, fragmentation, degradation, and restoration potential at very fine scale across the globe.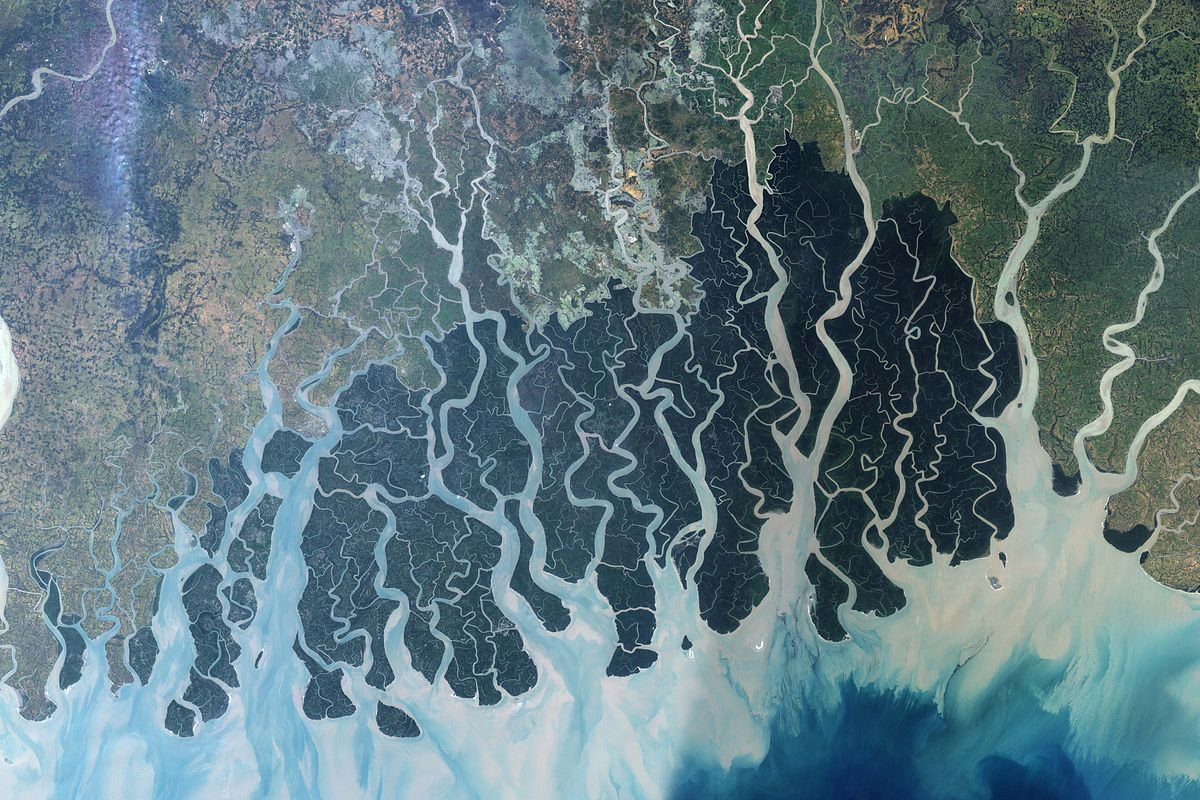 Satellite remote sensing is being used to accurately measure important changes to mangrove ecosystems such as habitat loss. The dark green area is the Sundarbans mangrove forest, which is shared between India and Bangladesh. Photo credit: NASA
In recent research led by Dr Thomas Worthington from Cambridge University, we provide the first detailed overview of these recent and forthcoming global datasets. We explore the challenges of translating these new datasets and analyses into policy action and on-the-ground conservation for mangrove ecosystems.
Our research, published in the scientific journal One Earth, also highlights critical future outputs that can help. For instance, a new platform from the Global Mangrove Alliance is being developed to facilitate international collaboration by ensuring that the best available data can be shared efficiently. This reduces the risk of duplicated efforts and helps to identify opportunities to pool resources towards shared priorities.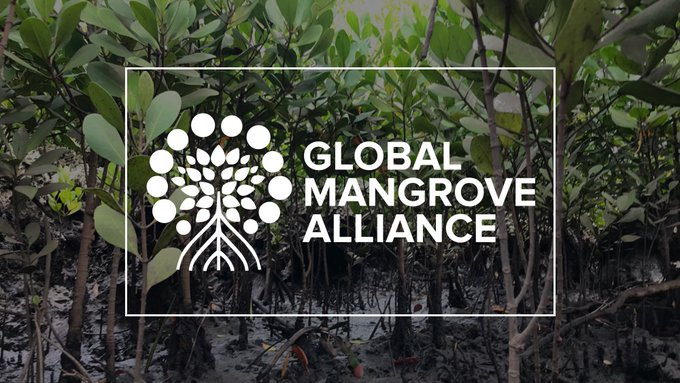 The Global Mangrove Alliance is an International Consortium consisting of working groups organised around improving policy, building science capacity, and communications. Photo credit: The Global Mangrove Alliance
Ultimately, we demonstrate that while the availability of new global scale datasets, connected alliances, and a push towards greater data sharing holds great promise for mangrove conservation, opportunities to strengthen these areas remain.
For example, one of the most promising uses of big data is the near real-time monitoring of mangroves. This will not only reduce latency in conservation action but will also allow better forecasting of future changes. This technology already exists. It's being used to monitor the world's terrestrial forests. It's time to adapt this technology to the world's mangroves.