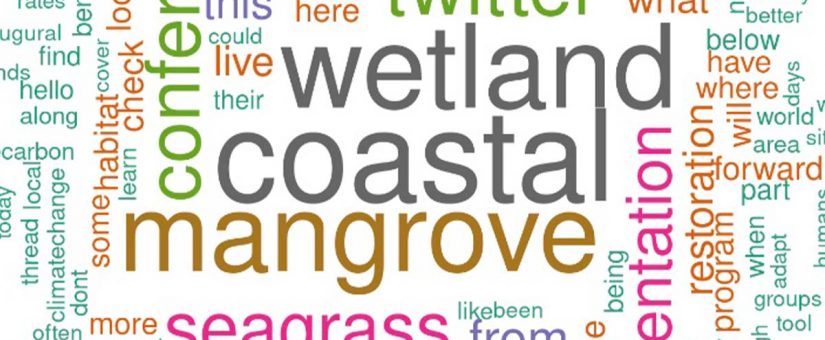 Posted by Natasha Watson
On November 9, 2021
The Global Wetlands Project hosted the inaugural Coastal Wetlands Twitter conference on the 26 to 27 October 2021. The conference was held completely on Twitter and used #CWTC21 hashtag. The conference program included 41 presenters from 13 countries and 16 time zones.
The conference presentations continue to be available to engage with on The Global Wetlands Project website, including the keynote talks as YouTube videos, or by searching #CWTC21 on Twitter.
The concept behind the Twitter conference was to provide the opportunity for students, scientist, coastal wetland managers and policy-makers to come together and share their research and experience of coastal wetlands on an international stage. Of the 41 presenters, 14 were students, 19 academics, 5 science professionals and 3 representing non-government conservation organisations.
Analysis of Twitter engagement for #CWTC21
During the two-day conference 368 Twitter users engaged with the conference tweets – liking, commenting or re-tweeting posts. There were 174 tweets, 151 comments and 958 re-tweets that included the hashtag #CWTC21. The tweets included 83 URL's providing participants opportunity to explore presenters content further.
The 368 participants had a total of 756,186 followers. The conference generated 2,721,098 potential impressions (the number of times tweets were delivered to Twitter user accounts).
The four keynote presentations were promoted via @globalwetlands account on Twitter, with their video presentations hosted on YouTube. These posts received 9,716 impressions with an engagement rate of 6.5%. The videos have received 290 total views to date and continue to be viewed post-conference.
To enable participation from around the world, three conference sessions were held to accommodate different time zones. The audiences were grouped together as 'Africa, Europe & Middle East' utilising British Summer Time; 'North and South America' using Pacific Daylight time; and 'Asia, Asia-Pacific & Oceania' using Eastern Standard Time. The tweeting pattern shown below has similar levels of engagement with posts using the #CWTC21 across the sessions.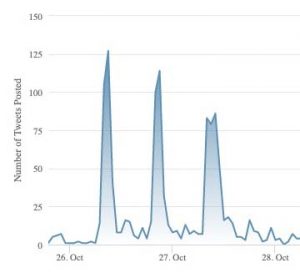 Below are word clouds that show the popularity of words, scaled by size, in Twitter posts that included the conference hashtag #CWTC21.
Most liked words
The most liked hashtags posted alongside #CWTC21 were #mangrove, #wetland, #seagrass, #coastal, #conservation and #saltmarsh.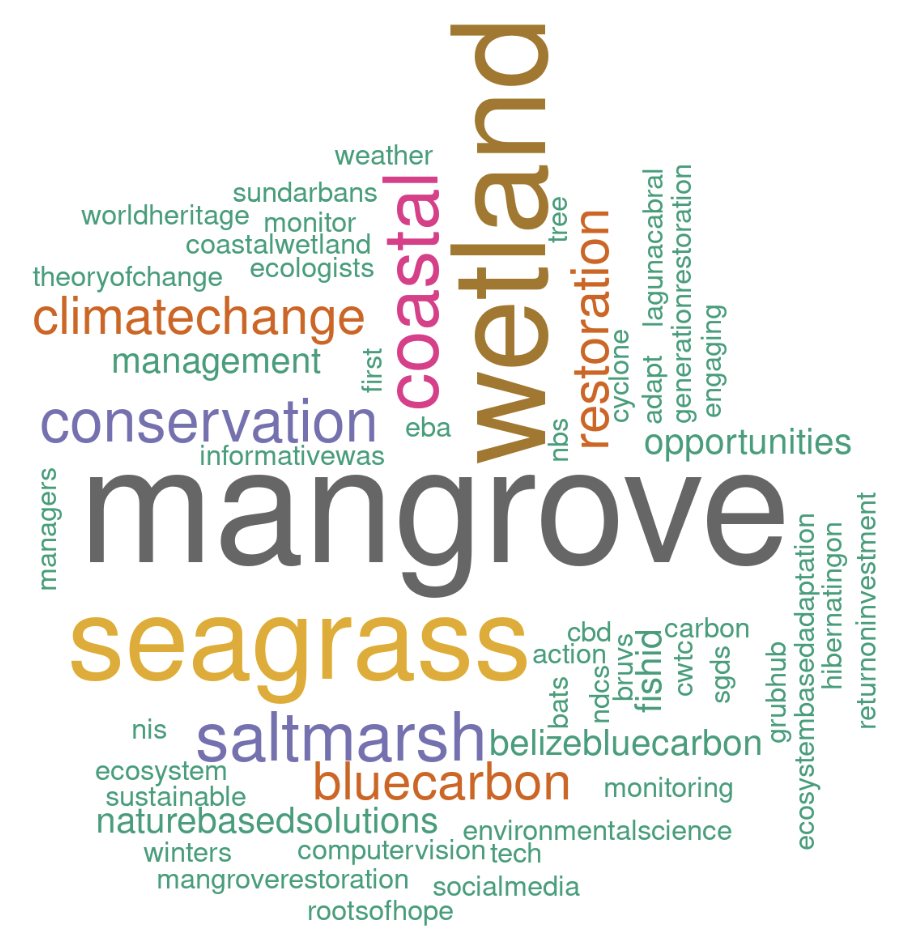 Most re-tweeted words
The most re-tweeted words posted alongside #CWTC21 were wetland, coastal, mangrove, twitter, conference, seagrass, ecosystem, that, presentation.