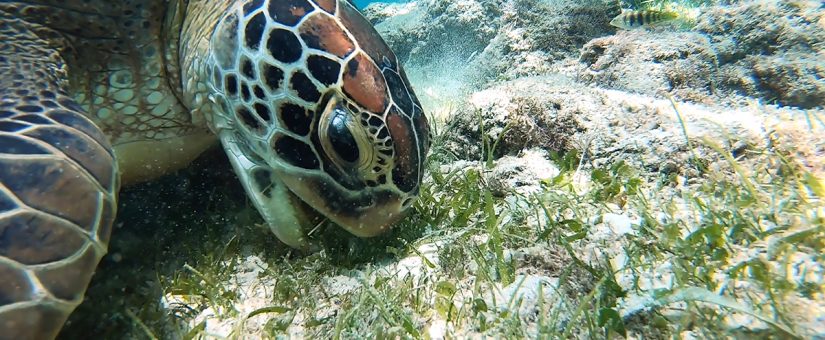 Posted by Natasha Watson
On August 24, 2021
By Michael Sievers
We've entered the United Nations Decade of Ecosystem Restoration. As the world ramps up their restoration efforts in response to widespread environmental degradation, we need to maximise success and the benefits that the environment and humanity get from these efforts.  
To improve restoration outcomes, I'm going to look at restored seagrass sites and study the relationships between animal health, seagrass health and ecological functions. I'll also measure often overlooked metrics such as the fitness of key animal groups within restored ecosystems. I expect to generate unique knowledge about why ecosystem restoration succeeds or fails, and improve our understanding of how animal data can better inform future restoration projects. 
To measure key animal health metrics, I will adopt new techniques to automate and streamline monitoring using artificial intelligence. This automation will allow for huge amounts of monitoring data to be processed and analysed in a fraction of the time of traditional approaches. The deep learning algorithms developed to automate monitoring can also be adapted to work in other marine ecosystems. 
I have been awarded a Discovery Early Career Researcher Award by the Australian Research Council to undertake this project over the next 3 years.   
Through delivering this project I aim to enhance our capacity to use new and efficient techniques to monitor and evaluate ecosystem restoration in a more ecologically valid way. Ultimately, a better understanding and appreciation for the animal component of coastal ecosystem restoration will enhance restoration success, wildlife conservation outcomes, and the ecosystem services human derive from coastal systems such as fishing and eco-tourism.