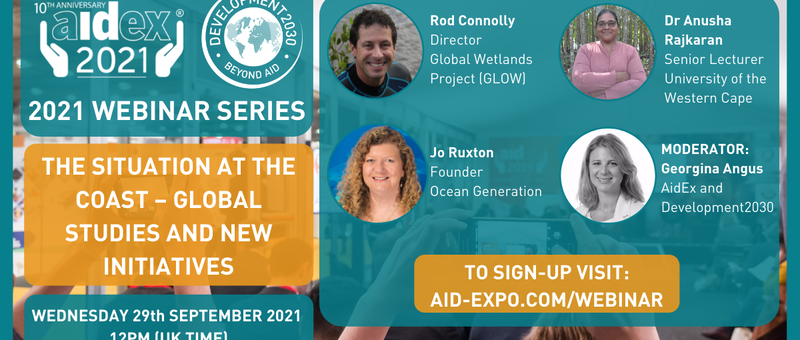 Posted by Natasha Watson
On February 1, 2022
Director of Global Wetlands Project, Professor Rod Connolly and Partner Researcher, Dr Anusha Rajkaran were speakers for The Situation at the Coast – global studies and new initiatives, part of the Aidex Webinar Series.
View the playback of the webinar here.
The situation at the coast – global studies and new initiatives.
The coastline is where the environmental damage being wrought on land affects the seas and oceans; and where the damage to the seas comes back to haunt those on the land. Coastlines conjure up images of pristine beaches and holidays for some, but for many of the world's poorest communities they provide essential and sustaining food and resources.
Coastal habitats, such as estuaries, salt marshes, mangroves, coral reefs and seagrass meadows, comprise some of the world's most productive and ecologically significant ecosystems. Yet they are more at risk to pollution, development and mismanagement than anywhere else.
This webinar explores the relationship between people and the sea at the point at which they meet – the coast. What are the effects of climate change, urbanisation and exploitation at these locations? How best can people who need the sea use it in a way that doesn't destroy it? And what work is being done, in and with coastal communities, to help sustain and improve coastal health for the wellbeing of many.
Speakers:
Professor Rod Connolly, Director, The Global Wetlands Project
Dr Anusha Ruxton, Senior Lecturer, University of the Western Cape
Jo Ruxton, Founder, Ocean Generation
Moderator: Georgina Angus, AidEx and Development2030
The webinar took place on the 29 September 2021. Duration: 1 hour.