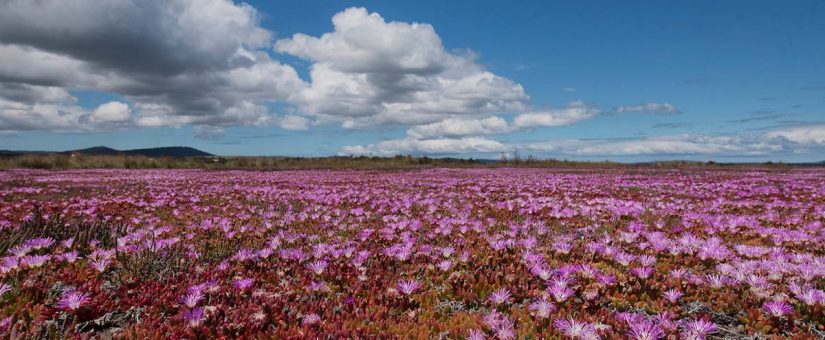 Posted by Natasha Watson
On February 1, 2022
By Associate Professor Chris Brown
Measuring indicators of human health is fundamental to decisions we make about the medical treatment we seek. At a large scale, these indicators are also important to inform policy actions on health. Just like for humans, the health of ecosystems is an important concept for informing environmental management.
Coastal wetlands, which include seagrass, saltmarsh and mangroves, are globally important ecosystems but many are in poor shape. We've estimated that 19% of observed seagrass has been lost since monitoring began, and it continues to be under threat. Rapid historical mangrove declines have slowed, but we're not even sure how much we've lost prior to satellite monitoring. There has been extensive saltmarsh loss in parts of the world, but there are no global maps of saltmarsh loss, so again, we don't know how much is gone.
Loss of these coastal wetlands is a tragedy. They capture massive amounts of carbon, helping to fight climate change. They are also important habitats for many species including commercially valuable fish and crustaceans, as well as threatened animals like dugongs and migratory shore birds.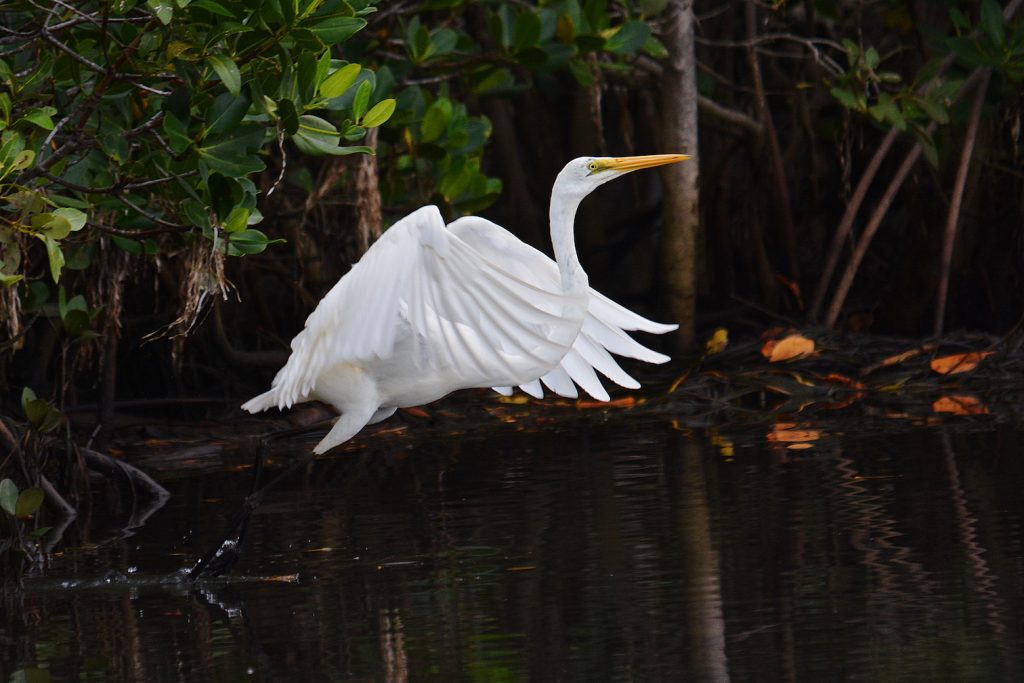 Egret in the mangroves. Photo credit: Mick Brown
So we need good indicators of the health of coastal wetlands to help find ways to manage these ecosystems better.
Our team at The Global Wetlands Project sought to develop a new way to measure the health of coastal wetlands globally to better inform management.
This was a huge challenge. First, there is the issue of what health even means for an ecosystem. Second, many regions are under monitored and have very limited data. We addressed both of these challenges.
We thought about health in the way that you think about health for people: it's not a one dimensional property. When you go to the doctor, they may measure your blood pressure, and look at blood samples and scans. All of these variables measure different dimensions of your health and inform not only on your overall health, but where your health may be lacking and where it needs to be improved.
In short, multiple indicators inform the doctor what advice to recommend for you to improve your health.
To measure coastal wetlands health we used data that fell into three themes: habitat extent change, ecological structure and function, and pressures. So our health measurement was about multiple different dimensions of health.
We were able to compile this data for seagrass, saltmarsh and mangroves across the globe, but many regions were missing some of these datasets. We used new advances in statistics to help fill the gaps in indicator measurements.
This enabled us to take an educated guess about habitat extent change in places where it wasn't measured.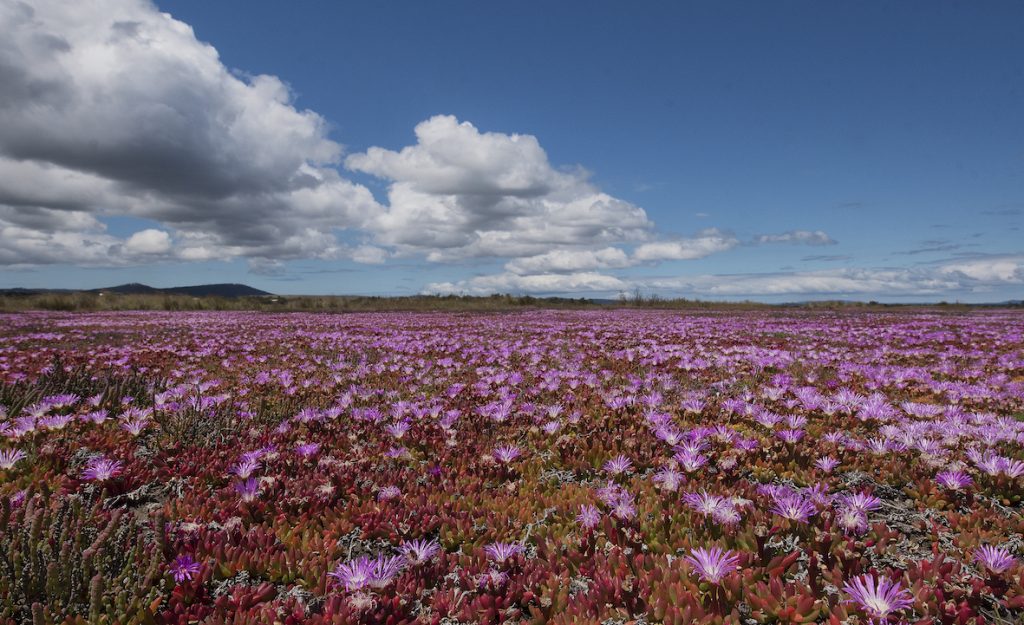 Saltmarsh in Tasmania. Photo credit: Mick Brown
And just like your health report from the doctor, our coastal wetlands health report does not divide coastal wetlands onto a linear scale of low to high health. Our approach places coastal wetlands into what we termed typologies, which you can think of as different types of diagnoses.
There are many ways of dividing up these typologies into greater or lesser resolution.
For instance, if we divide coastal wetlands into five separate typologies we identify some regions characterised as having high pressures from land and marine based activities like fishing, and high numbers of threatened species. Whereas other regions were classified as having low pressures, high amounts of carbon storage, high amounts of fish and invertebrate density, and low numbers of threatened species.
These typologies could help managers narrow in on the bespoke management actions that are suitable for different regions. They also help to identify regions across countries that share a similar diagnosis. These are places where cooperation could play the biggest role in helping to improve management of coastal wetlands.
So overall we hope our analysis of coastal wetland health will help people  stop thinking about health as a low versus high type problem, and instead look at it as a problem of many different dimensions.
You can explore the Coastal Wetlands Health Index, including changing the resolution of the number of typologies, on our online web app. And feel free to contact our team if you have more questions.