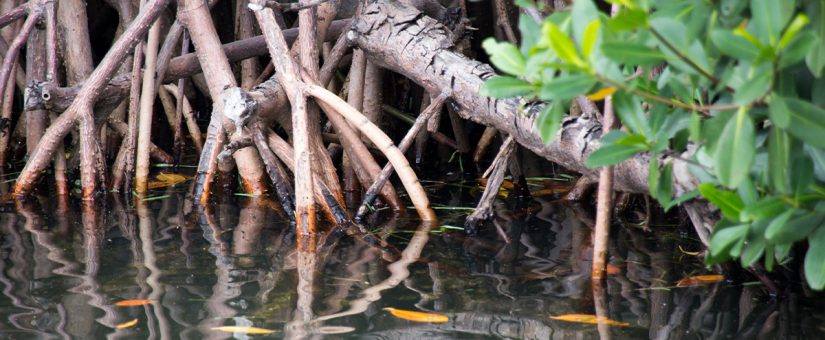 Posted by Natasha Watson
On April 28, 2021
You're invited to watch our webinar featuring Dr Fernanda Adame, Associate Professor Dan Friess and Dr Chris Brown who discuss the importance of mangroves to the Blue Economy and demonstrate our new Mangrove Carbon App to predict future carbon emissions from mangrove loss.

Webinar: Seeing into the future to reduce carbon emissions from mangrove loss (Running time 31mins)
Mangroves have among the highest carbon densities of any tropical forest and are referred to as "blue carbon" ecosystems. Much of this carbon is stored in the soils beneath the trees, a stock of carbon that was historically overlooked in national carbon accounts.
In a new study we predict for the first-time global carbon emissions from different drives of mangrove deforestation. Our predictions can help nations value mangrove conservation, identify what actions are needed to reduce carbon emissions and set targets for reducing carbon emissions.
Our Mangrove Carbon App is designed to help you explore the contribution of mangrove protection to mitigating emissions. The App will predict forgone opportunities to store carbon, given a rate of deforestation. These predictions tell us how much carbon would be stored in the mangrove forests if deforestation was prevented. They include carbon emitted when mangroves are deforested and missed opportunities to sequester carbon in mangroves that are deforested.