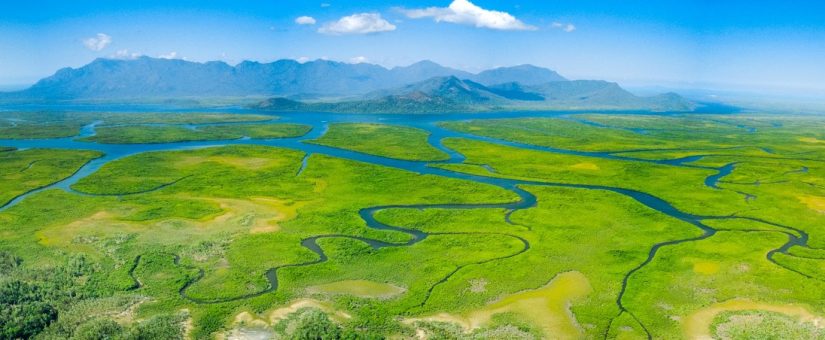 Posted by Marina Richardson
On December 11, 2020
By Dr Mischa Turschwell & Dr Dominic Andradi-Brown
Mangrove forests are critical ecosystems that support threatened species and provide vital ecosystem services including the provision of habitat for fishes and other marine species, protecting shorelines from erosion and the storage and sequestration of carbon, a process critical in the fight against climate change. Despite the benefits that they provide to people and biodiversity, mangroves are under severe threat globally and with up to 50% extent lost over the last 50 years
World Wildlife Fund (WWF) and the Global Wetlands project at Griffith University have recently been awarded support by the National Socio-Environmental Synthesis Center (SESYNC) for a pursuit project to explore how different threat levels and national governance contexts affect mangrove conservation outcomes.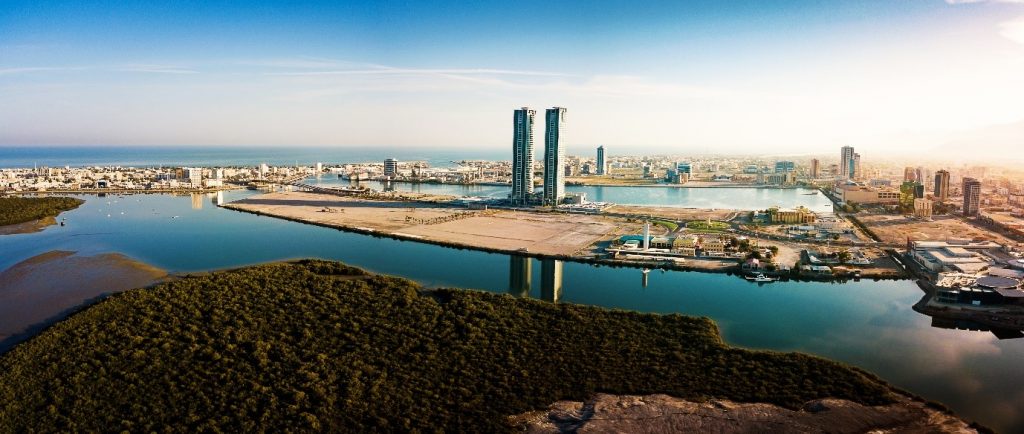 Habitat clearing for the development of cities, ports, agriculture and aquaculture poses a serious threat to mangrove forests.
Pursuits are research projects that are collaborative team-based syntheses focused around emerging socio-environmental systems topics. This project brings together a diverse international working group of academics, legal scholars, conservation practitioners and government institutions that are exceptionally placed to generate actionable science. The working group explore how different threat levels and national governance contexts affect mangrove conservation outcomes.
Momentum behind initiatives that seek to increase mangrove protection and restoration is building globally, a positive step towards addressing climate change, the extinction crisis and other environmental threats we are facing in the Anthropocene. There is still an urgent need to identify barriers to effective mangrove protection and restoration in order to maximize conservation and socioeconomic outcomes.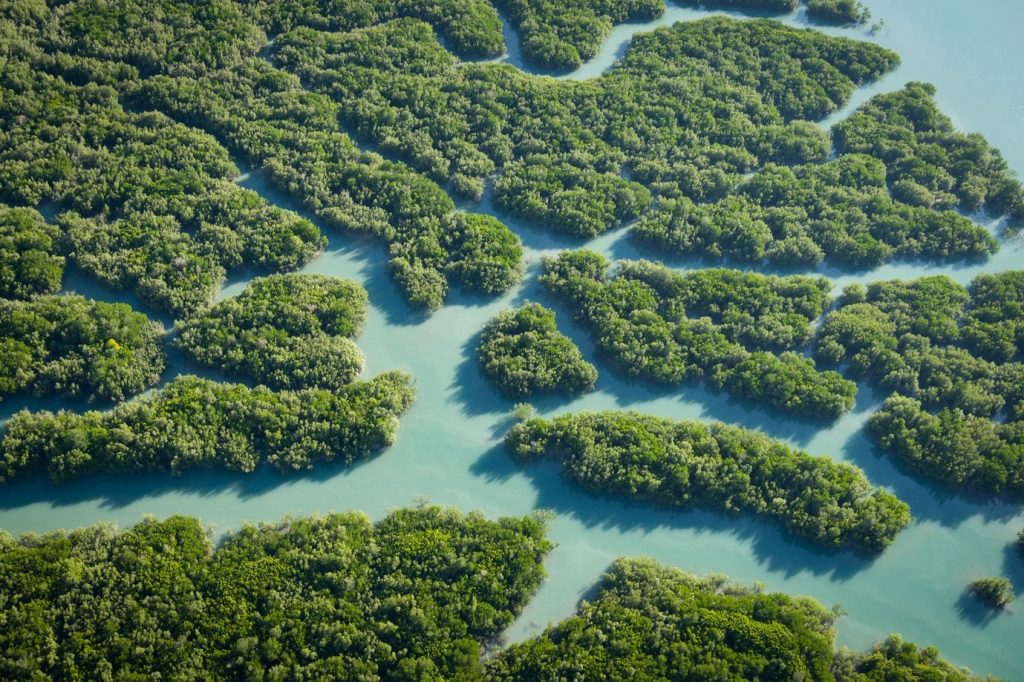 Intact mangrove forests store large amounts of carbon and provide habitat for a diverse array of species.
The aims of this project are to:
synthesize recent data on mangrove trends and threats to build a mangrove threat index;
build a typology of national mangrove governance approaches for 10 case study countries;
develop a statistical model quantifying how mangrove cover changes in response to threats, national governance, and presence or absence of protected areas (including management effectiveness) at sites within a number of case study countries.
With practitioners, advisors and decision-makers within the group, this pursuit is uniquely placed to identify actionable insights from our results, shape communication outputs, inform policies and resonate with communities. Our active partnerships with the Global Mangrove Alliance and Regional Mangrove Networks means that we are also well placed to deliver our project outcomes where it is the most relevant and needed.
For more information check out the project page.